The People Behind Advanced Dental
Quality Staff
Personal Excellence joined with Professional Excellence
Meet Our Staff
 High Standards make High Quality
We expect the very best from  our qualified professionals.
At Advanced Dental, we understand that it takes more than high quality materials and techniques to create high quality dental work. It also takes a team committed to being the best they can be, professionally and personally.
We  go to great lengths to find and keep employees who posess the skill, character, and work ethic required to deliver high caliber results. Our goal is to work together with flawless communication in an atmosphere where transitions are seemless so that we can provide our patients 5-star customer service.
Meet Our Team
Our core team consists of our dentist and hygenists. They posess the high standard of excellence we strive for at Advanced Dental. These three work together to help you have a beautiful, pain-free smile.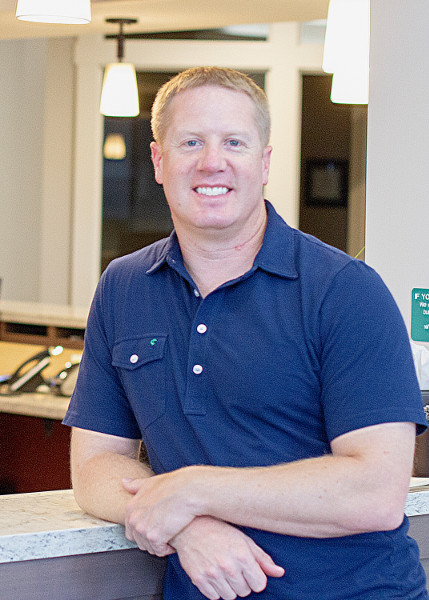 Dr. Tyler Shiner
Dentist
At an early age, Dr. Tyler Shiner, DDS had a passion for science and finding the best way to perform tasks. People always hear him say: "there's got to be a better way," and "in one hundred years people will look at how we did things and think we were barbarians." Dr. Shiner has traveled extensively to seek out the best innovators in the dental field. The dental office that he founded, Advanced Dental, offers the most comprehensive dental care in the world. 
Dr. Shiner was born and raised in Vernal, UT. From 1996-1998 he served an ecclesiastical mission for the Church of Jesus Christ of Latter-day Saints. He studied Biology and Chemistry, and graduated with honors from Utah State University. He graduated the University of Maryland Dental School in 2007, and completed a General Practice Residency at the Salt Lake City Veterans Affairs Hospital. 
In 2008, Dr. Shiner moved to his hometown to begin his dental career. His practice began as a start-up, or from scratch. There were ups and downs in the local economy, and many lessons had to be learned from the "school of hard knocks," but overall his practice that he called "Advanced Dental" thrived. People love Dr. Shiner's innovative techniques. Dr. Shiner said "Vernal has been very kind to me," and in April of 2018 he moved his practice to his newly constructed, state-of-the-art dental facility. 
Dr. Shiner has been married to the love of his life for almost twenty years. He and his wife Marilee have six wonderful children. Dr. Shiner enjoys reading, spending time with his family, wake surfing, and traveling.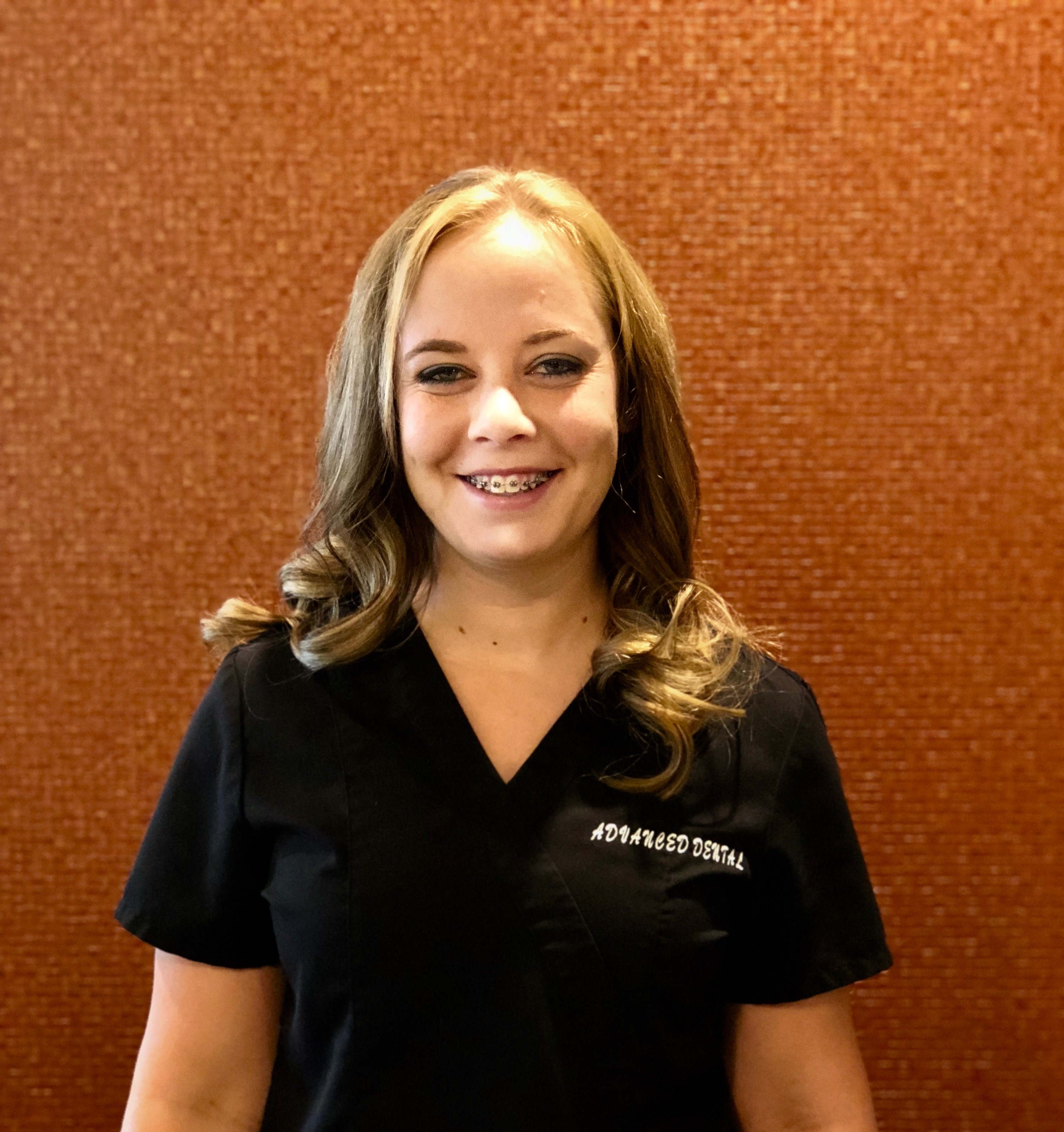 Daisen Murray
Hygenist
Hygienist
Daisen Murray is from Olathe, Colorado and moved to Vernal in 2006. She married Jordan in 2013 and has an adorable puppy named Zoey. She graduated from the Dental Hygiene Program at Colorado Northwestern Community College in 2016 with her Associate of Applied Science and Associate of Science.
Daisen enjoys the outdoors; hiking, hunting, fishing, and spending time with family and friends. One of her strongest motivations for being a Dental Hygienist is that everyday she strives to make a positive impact on the world one person at a time. She focuses on attaining the optimum oral health that everyone deserves and change lives for the better. She enjoys opportunities in treating people with empathy and care in order to build a foundation of trust to allow patients to become more relaxed in the dental office.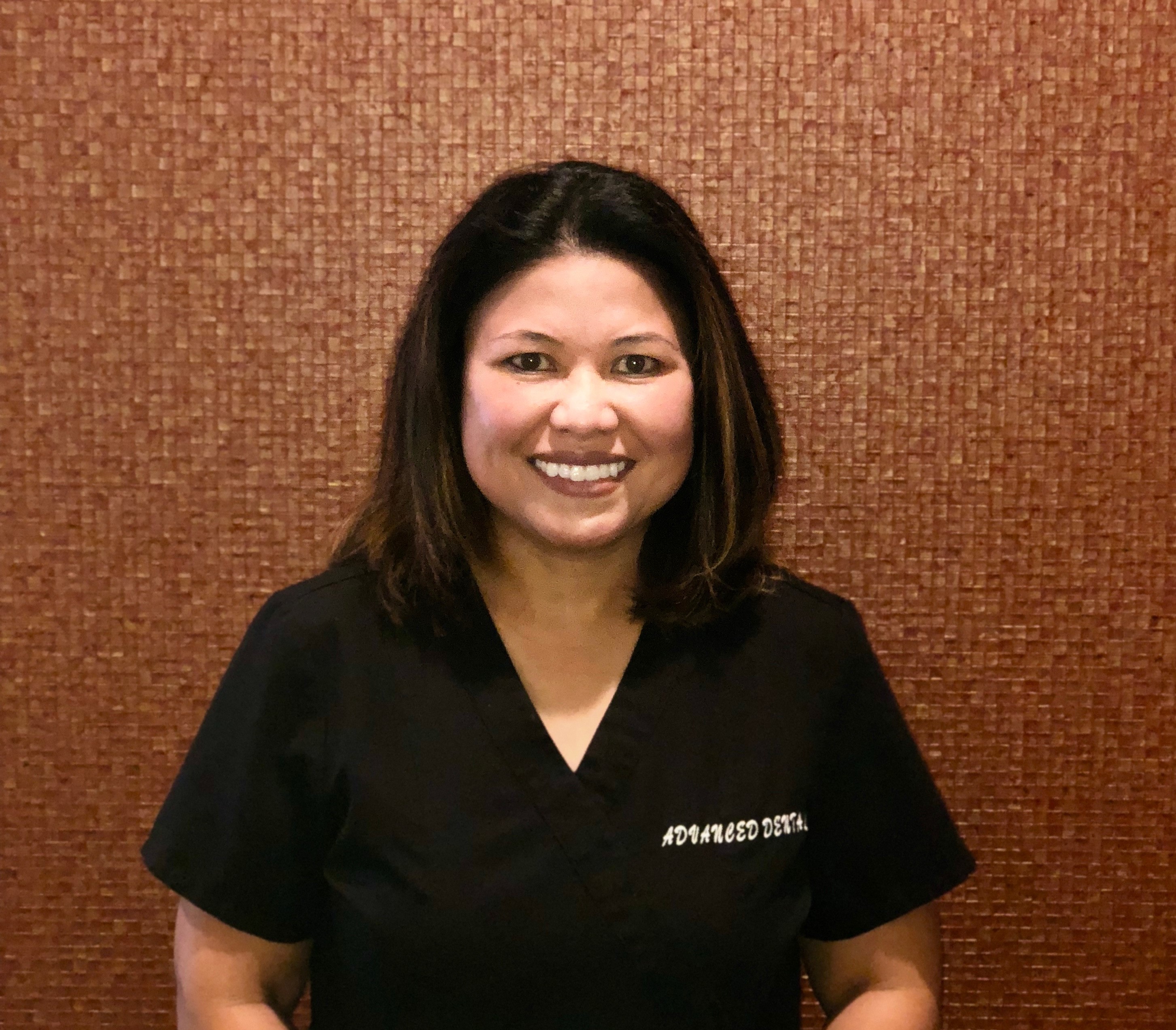 Korbin Reyes
Hygenist
Korbin was born in the Philippines. She has lived in Southern California and Las Vegas. Korbin has been in the dental field for 20 years. She was a Registered Dental Assistant in California and received a Service Award from the Veterans Affairs Medical Center Dental Clinic in Sepulveda, Ca.
Her love of dentistry encouraged her to further her education by becoming a Dental Hygienist. She graduated in 2006 with a Bachelors of Science in Dental Hygiene at Weber State University in Ogden, Utah. Korbin was a recipient of the Clinical Excellence Award from the Utah Dental Hygienists Association and is a current member of the Sigma Phi Alpha Dental Honor Society. 
Korbin is devoted in helping her patients achieve their personal dental goals. With cutting edge technology at Advanced Dental, it helps her that much more to educate and inform her patients of various ways in maintaining great oral health. 
She loves talking to her siblings, sister-in-law, and niece in the Philippines and spending time with her significant other (Jeremy) and their three, four-legged dogs a.k.a kids (Jax, Zoey, and Roxy). Korbin enjoys traveling, reading, and kayaking.
A Word
From Dr. Shiner
" Quality costs less in the long run!"